Faculty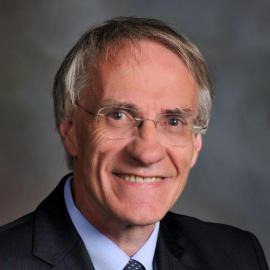 Dr. Dave Kohl
Dr. Dave Kohl energizes agricultural lenders, producers and business persons with his keen insight into the agricultural industry through extensive travel, research, and exposure during his career. He is Professor Emeritus of Agricultural Finance and Small Business Management and Entrepreneurship at Virginia Tech, Blacksburg, VA. Dr. Kohl has traveled over 10 million miles in his professional career and conducted over 7,000 workshops and seminars for a variety of agricultural audiences. Kohl is currently President of AgriVisions, LLC, a knowledge-based consulting business providing cutting-edge programs to leading agricultural organizations worldwide. He is also a business coach and part owner of Homestead Creamery, a value added dairy business in the Blue Ridge Mountains.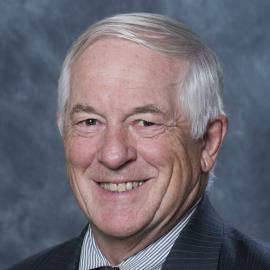 Julian Dalzell
Julian Dalzell has been on the Faculty at the Darla Moore School of Business at the University of South Carolina since January 2011. He teaches HR in the Global Firm, OD and Consulting, and an annual Study Abroad program over the Spring Break. He is also active in Executive Education teaching leadership and has an active Executive Coaching practice.
Before joining the faculty at the Darla Moore School of Business, Julian Dalzell spent 43 years in a variety of roles around the world with the Royal Dutch/Shell group of companies. Dalzell holds a B.A. in International Business from Eckerd College and a M.Sc. in Educational Human Resource Development from Texas A&M University. Since arriving at the Moore School, he has been honored with the many prestigious awards.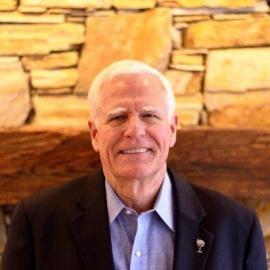 Charlie Farrell
Charlie Farrell is a banking and finance graduate of the University of South Carolina where he played basketball for Coach Frank McGuire. He flew jet fighters with the Marine Corps and Air National Guard. He owned two commercial printing companies before he formed The Farrell Group, specializing in programs to develop skills in leadership, teamwork, and personal productivity. His repeat clients include General Electric, 3M, Mayo Clinic, Federal Reserve Bank, Ocean Spray Cranberry, and Michelin. He travels extensively, having visited all 50 states and 30 foreign countries.
Charlie has authored numerous articles and two books. Courage To Lead, in its eighth printing, is used by many organizations and universities in their leadership training. Keep Your Wallet Open and Your Mouth Shut is a humorous look at how fathers can survive the wedding of a daughter.
Charlie was director of Executive Education in the Darla Moore School of Business at the University of South Carolina. He was director of the South Carolina Aerospace Task Force and also served as executive coordinator for the South Carolina Military Base Task Force. Charlie was inducted into the Richland School District One Hall of Fame.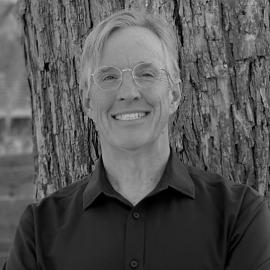 Harlan Hill
Prior to establishing Hill Financial Education in 1997, Hill managed Bank One Corporation's Commercial Banking Education & Development Group, responsible for executive course development and classroom delivery. Bank One is now part of JP Morgan Chase Bank. Hill developed and taught corporate wide credit risk and marketing programs to relationship managers and credit approval officers.
Before managing Bank One's Education group, Hill spent 6 years as a relationship manager in the Energy group of Bank One, Texas and the prior 8 years at InterFirst/First Republic Bank Dallas (now Bank of America). In his capacity as a relationship manager, Hill was responsible for underwriting, negotiating and closing senior debt positions, placing commodity risk credit derivative products for bank clients, and developing comprehensive relationship development plans in the upstream energy sector.
In addition to his private industry teaching experience, Hill is a former adjunct professor at SMU in Dallas and the Ohio State University in Columbus. Hill formerly taught at the Pacific Coast Banking School in Seattle, Washington, and the Graduate School of Banking at the University of Wisconsin in Madison Wisconsin.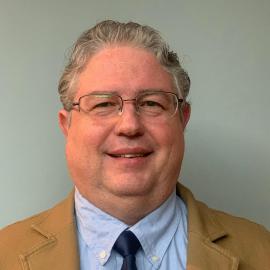 Richard Horn
Richard Horn graduated from the University of Kentucky and the LSU School of Banking. He worked in the Farm Credit System for 37 years holding every credit position before retiring in 2018. Richard experienced the farm collapse of the 1980's as a SAM Manager, worked to develop front end software to streamline the lending process in the 1990's, established association participations and Rural America Bonds in the 2000's, and worked through the Great Recession of 2009, then rebuilding and growing in the 2010s.
Agricultural lenders have the obligation to provide financial support in both good times and bad. Lending is not Pizza Delivery. The "Customer Is Always Right" and "Have It Your Way" won't provide the consistency and support required to survive the downside of an economic cycle.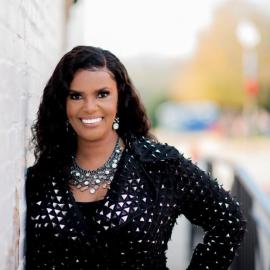 Dr. Katrina Spigner Hutchins
Dr. Katrina Spigner Hutchins, affectionately known as "Dr. K", is the founder and CEO of Re-Source Solutions, LLC. Dr. K is a Certified Personal & Executive Coach, Consultant, Speaker, Author of three books, and Adjunct Professor with over 15 years' experience as a senior leader in the nonprofit, philanthropic, and higher education sectors.
Dr. K earned a B.A. from Columbia College and a Master's degree in Social Work from the University of South Carolina. She also earned a certificate in Clinical Pastoral Education and her Certification in Personal & Executive coaching from CaPP. She earned her Doctoral degree in Education with a concentration in Organizational Leadership from Northeastern University. Dr. K's heart's desire is to "speak life" each time she is given an opportunity or a platform. Dr. K is a member of the International Leadership Association, the National Association of Professional Women, the International Coaching Federation and Alpha Kappa Alpha Sorority, Inc.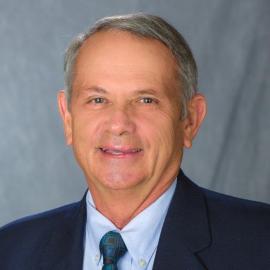 Dr. Steve Isaacs
Dr. Steve Isaacs serves the University of Kentucky College of Agriculture, Food and Environment as an Extension Professor in Agricultural Economics, Co-Director of the Kentucky Agricultural Leadership Program, Director of the UK Income Tax Seminar Program, and Extension Coordinator for Ag Economics. Steve has been at the University of Kentucky since 1992. He has a BS ('76) and PhD ('92) from the University of Tennessee.
He grew up on a hill-side farm in East Tennessee, managed a commercial farming operation for nine years prior to graduate school, and continues to manage a diversified family farm in Nonesuch, Kentucky with his wife, Geri, and son, Ben. He has over 250 publications and has conducted over 800 Extension educational programs. Steve has received Extension and teaching. He has international farm management travel experience in Africa, Europe, New Zealand, and South America.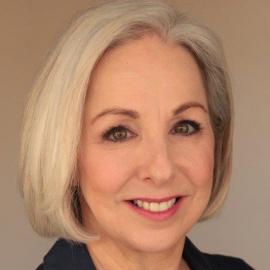 Christie James
Christie James, a Columbia, SC native and USC graduate, started her career in communications in New York working for BBDO and Lintas advertising agencies for clients General Electric and Johnson and Johnson.
She returned south to work in radio broadcasting and since, has worked as a radio news reporter, news director, and as a television host primarily in western North Carolina. Christie has provided marketing, communications and training services to small business and non-profit clients and has worked as a professional commercial actor since 1996.
Over the past ten years, Christie has worked with Midlands Tech's Corporate Continuing Education program teaching Creative Thinking, Public Speaking, Interpersonal Communications, and Relationship Building. Christie is an alumni of the Columbia Chamber of Commerce Leadership Columbia program. She has served on the Lexington Technology Center's Advisory Board, as a Red Cross volunteer, and is a member of Trinity Cathedral.
Karen Kalutz
Currently the Co-Director of The Buckley School, Karen has been the steady force behind the School's success from the start. As Reid Buckley's first and only chief executive of everything, she's recruited and trained the School's faculty, led the Executive Seminar, and designed and facilitated workshops for corporate clients throughout the United States and beyond. She is also a consultant with the University of South Carolina School of Business Executive Education Department, where she leads public speaking workshops. Karen has done private coaching and speech editing for professionals, business leaders, and political candidates.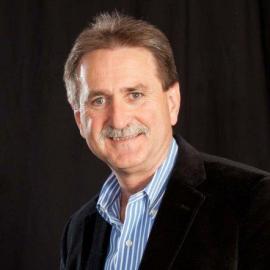 Van McCall
Van McCall is an ordained pastor, motivational speaker and retired ag lender who is a lifelong resident of the sleepy, little, one-caution-light South Georgia town of Denton.
Van is a graduate of the University of Georgia School of Agriculture and Georgia Bankers School. He currently serves as Past President of the University Of Georgia College Of Agriculture and Environmental Sciences Alumni Association and is Past President of Advancing Georgia's Leaders in Agriculture & UGA CAES Deans Advisory Council.
He is owner of VMLLC, an Ag teaching, advocacy & Motivational speaking company. The AGAware® program Van co-developed for the Ag South Farm Credit cooperative is the 2014 recipient of the Farm Credit Councils Phelps-Martin National Award for Community Service. To date the program has taught Ag Business Management to hundreds of people with an interest in agriculture.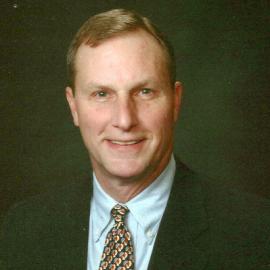 Dale McKee
Dale McKee is an engaging speaker who uses real-life experiences and analogies to bring his presentations and workshops to life for audiences. His experience stems from his ability to "roll up his sleeves", having worked with well over 100 companies, many of them Fortune 500, since 1989.
Dale now operates his own company, Clear Seeing Leadership, focusing on teaching and coaching leadership skills. He is currently focused on the fact that responding to today's organizational challenges calls for leadership, not management. Dale is the architect of the Essential Leadership Skills program as one of the solutions to that challenge. He has worked with AgFirst Farm Credit over the past 25 years, both at AgFirst and with various Associations.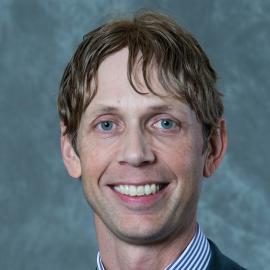 Dr. Robert E. Ployhart
Dr. Robert E. Ployhart is the Bank of America Professor of Business Administration in the Management Department of the Darla Moore School of Business at the University of South Carolina. He received his Ph.D. in Industrial/Organizational Psychology from Michigan State University, M.A. from Bowling Green State University, and B.S. from North Dakota State University. Dr. Ployhart has published numerous articles and has also coauthored multiple books.
He is currently Associate Editor for the Academy of Management Review, and has received many scholarly, practitioner and teaching awards. He is a Fellow of the Society for Industrial and Organizational Psychology, the Association for Psychological Science, and the American Psychological Association. He has also consulted with or advised a number of organizations, including AgFirst Farm Credit.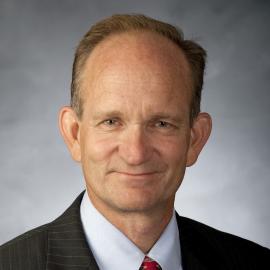 Dr. Bruce Money
Dr. Bruce Money is Executive Director of the Global Management Center and the Fred Meyer Professor of Marketing and International Business at the Marriott School at Brigham Young University, where he teaches international courses in negotiations, marketing, and management. Dr. Money is the recipient of many prestigious awards through his work at various universities. In 2004, 2006, and 2007, Dr. Money coached BYU student teams to first-place honors in international case analysis competitions held at Ohio State University.
Dr. Money received his PhD in Marketing from the University of California Irvine. He also holds a Bachelor's degree in English from Brigham Young University and an MBA from the Harvard Business School, where he assisted in writing cases for the core international business course and graduated with Honors.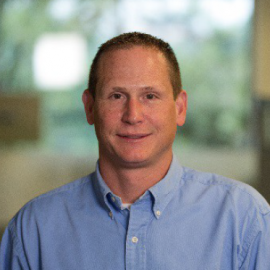 John Regentin
John Regentin is a senior consultant in FCC Services Organizational Effectiveness group, where he provides leadership development counsel to a variety of clients. John has more than 23 years of experience in leadership development, consultation, and group facilitation, and 20 years of experience in organizational management, curriculum development, logistical oversight, and risk assessment to deliver experiential and wilderness based programs to 45 domestic and 18 international locations.
Prior to joining FCC Services, John was the Assistant Dean of College Life and the Director of Experiential Education at Gettysburg College in Pennsylvania. He has also provided consulting services to the Gettysburg Leadership Experience. John serves on the board of directors of the Upper Adams School District and on the Advisory Committee of the Association for Experiential Education.
John earned a Bachelor's degree in Recreation and Leisure Services and a Master's degree in Counseling and Human Development, both from Radford University. His research focused on Adventure Based Counseling addressing issues linked to trauma.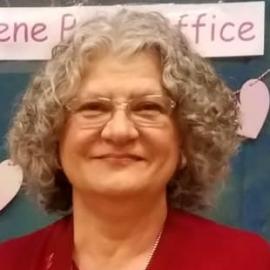 Dr. Iwana Ridgill
Iwana Guess Ridgill, Ph.D. is an adjunct faculty member in the Continuing and Corporate Education division at Midlands Technical College in Columbia, SC. She is a graduate of the Honors College of the University of South Carolina, and conducts staff and management development training programs for businesses and organizations in the public and private sectors. She has presented hundreds of programs to professional and civic groups, and speaks often on motivational and job-related topics such as customer service, dealing with difficult co-workers, conflict resolution, and projecting professionalism in the workplace. Dr. Ridgill especially enjoys topics related to motivation on the job and employee and leadership development.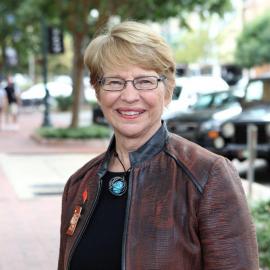 Dr. Linda Salane
Dr. Linda B. Salane is the CEO of WNN Consulting and Executive Coaching. Prior to starting her own business, Salane was Executive Director of the Leadership Institute at Columbia College. She teaches in leadership studies, organizational change and development, and business.
Her mission is to lead change – organizational and personal – making the world a more just place. Salane sits on the boards of Sandhill School, Junior Achievement, the Palmetto Women's Center, Women in Philanthropy, and COR, and volunteers with many other organizations. She was selected as one of the 2010 ten most influential women in the Midlands by Business Monthly magazine and invited to speak at TEDX Columbia in 2013.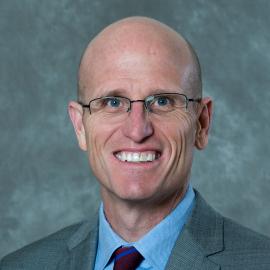 Dr. Brad Stratton
Dr. Brad Stratton has served as director of the Center for Business Communication and as a clinical faculty member at the University of South Carolina's Darla Moore School of Business since 2007. Prior to joining the university, Stratton worked as a public information officer and as a director of communications for government agencies and NGOs. As a freelance writer and consultant, Stratton has written successful grants and RFPs for government and corporate clients, and assisted in rewriting and editing college textbooks.
More recently, Stratton has created executive development and continuing education programs for the University of South Carolina, the University of Texas at Austin, Texas A&M University and the Texas City Management Association. Stratton holds master's and bachelor's degrees from the University of Oklahoma.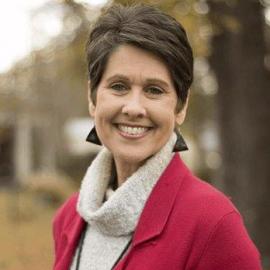 Dr. Nancy Tuten
Dr. Nancy Tuten has taught writing at the college level for more than 30 years; currently she serves as head of the division of languages and literatures and professor of English at Columbia College. For 25 of those 30 years, she has also conducted writing workshops throughout the U. S. for lawyers, judges, and state and federal employees. She is the owner of Get It Write: Writing Skills Seminars and Consulting Services. Nancy's specialties are: Writing skills (organization, development, clarity, purpose, audience); English grammar, usage and mechanics; SAT writing preparation; editing; writing across the curriculum and writing in the disciplines. Nancy's education: BA, English and Religion/Philosophy from Newberry College; MA/PhD, English (America Literature) from the University of South Carolina – Columbia.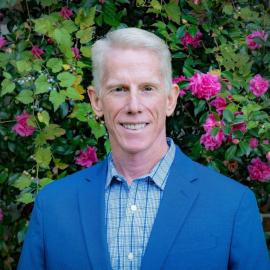 Will Turner
Will Turner is the President of Seeding Growth, a sales and sales leadership training and development company that serves Farm Credit Associations. He created the Mastering Sales Magnetism course for Farm Credit University and has been part of the FCU faculty for the past decade. In addition to his work with FCU, Will is a frequent presenter and facilitator for sales and leadership retreats, workshops and training programs. Will enjoys working with loan officers, relationship managers, and management teams to help them break through their barriers, build skill sets and get better results. His extracurricular activities include being an ultra-endurance athlete who broke the World Record for Most Ironmans Completed in a Year in 2018 and the most in Two Years in 2018/2019.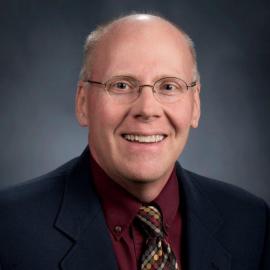 Dr. Alex White
Dr. Alex White received his BS in Agricultural Economics from Virginia Tech, focusing on farm management and agricultural financial management. His MS is in Ag Econ from Ohio State with a concentration in farm management. His Ph.D. is from Virginia Tech, where his research centered on retirement planning strategies for agricultural producers and small business owners. Alex has taught a wide variety of college courses at Ohio State, NC State, and Virginia Tech for over 30 years.
Currently, Alex's responsibilities center on teaching Farm Business Management, Entrepreneurship, and Personal Financial Management courses for the Department of Dairy Science and the Department of Ag & Applied Economics at Virginia Tech. Alex works with a wide variety of agricultural producers and organizations around the US. He is on several agricultural advisory boards, including Virginia FFA Foundation, First Bank & Trust Ag Advisory Board, and the North American Intercollegiate Dairy Challenge Board.
Staff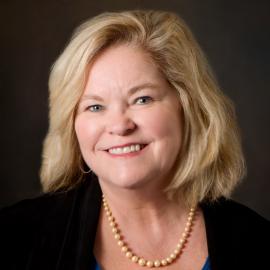 Glenda Thompson
Glenda leads Farm Credit University and is the Director of Organizational Development and Training at AgFirst Farm Credit Bank. Her prior experience includes Global Organizational Development Manager for Sonoco Products, President of The Norton Group - an HR Outsourcing Firm for 13 years, VP of Human Resources for United Technologies, and Human Resource Manager at Schneider Electric.
She holds a degree in Finance from University of Kentucky, a Bachelor's degree in Industrial Relations from Ohio University and a MBA from Southern Wesleyan University. She is the founder of the SC Diversity Council and the SHRM Innovative Practice Award and has worked as an Adjunct Professor at Columbia College.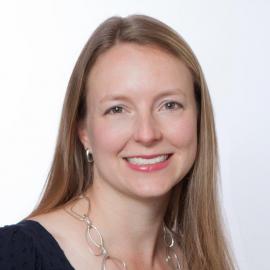 Alicia Morris
Alicia Morris is the Managing Director of Farm Credit University for AgFirst Farm Credit Bank. She works from Blacksburg, Va., where she is also Administrative VP of AgriVisions, LLC, Dr. David Kohl's consulting company. Alicia received her B.S. in agricultural and applied economics with a minor in dairy science in 2002, and her M.S. in agricultural finance in 2004 from Virginia Tech. FCU grew out of Alicia's graduate degree project, in which she studied the cost effectiveness of online versus instructor-led training. She has been directly involved in eLearning development and day-to-day operations of FCU since its inception.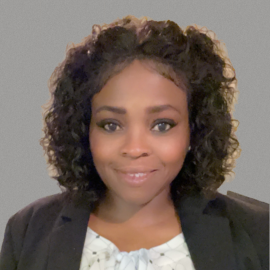 Dorothy Brooks
Dorothy Brooks is the Senior Training Coordinator at AgFirst Farm Credit Bank and has worked on the Lending/Capital Markets team as a Senior Loan Origination & Servicing Assistant for 6 years. She came to the Bank in 2016 from Birmingham, Alabama there she worked as the Business Office Manager & Human Resource Manager for The Birmingham Times-oldest Black Owned Weekly Newspaper. Dorothy earned a Master's Degree in Human Resource Management from American InterContinental University. She currently oversees the National Association of State Boards of Accountancy (NASBA) qualification processes for the Bank programs. She is also responsible for the development and distribution of the FCU training program announcements as well as the scheduling, development, and maintenance of the yearly FCU training schedule. In addition, she is heavily involved in the registration processes for the AgFirst training programs and other bank events.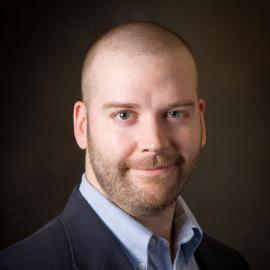 Ryan Brown
Ryan Brown is an Instructional Designer at AgFirst Farm Credit Bank. Ryan graduated from Clemson University with a BS in Secondary Education. He is also a product-certified specialist with the Cornerstone OnDemand learning management system. He came to the Bank in 2019 after spending 8 years as a Trainer and Instructional Designer at Blue Cross Blue Shield of South Carolina and 2 years teaching high school in South Carolina. Ryan is involved in both the design and administration of OnDemand content for Farm Credit University.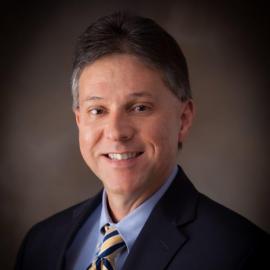 Ronnie Hucks
Ronnie has been with Farm Credit for over 35 years, and has worked in various lending and lending management roles at both the Association and bank levels. He currently serves as the District Learning Liaison, working with Associations to find solutions to their training needs. He spends a significant amount of his work time developing and delivering customized credit training sessions. He remains heavily involved in the delivery of Farm Credit University training, and has worked closely with FCU since its inception. Ronnie is a graduate of Francis Marion University, the South Carolina Bankers School at USC, and the Graduate School of Banking at LSU.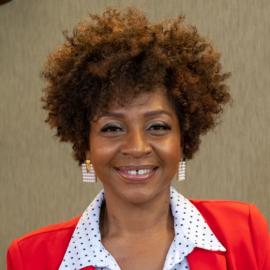 Ariella Hughes
Ariella Hughes is the Organizational Development and Talent Specialist at AgFirst Farm Credit Bank.  She joined the bank in 2020.  She is responsible for organizational development initiatives at the bank which include Performance Management, Leadership Development and Training.  She also has cross-functional work in On-boarding and Employee Engagement.  
Ariella has 18 plus years of learning and leadership development experience and impacting organizational change through people.  Her prior experience includes Learning and Development Manager for the Staples Shared Services Center and Project Trainer for BlueCross BlueShield of South Carolina.  Ariella is also a part – time adjunct faculty member in the Continuing and Corporate Education division at Midlands Technical College in Columbia, SC.  She earned her undergraduate degree in Speech Communication from The University of Georgia and her graduate degree in Human Resources Development from Webster University.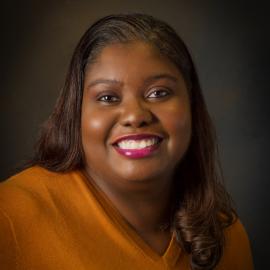 Rochelle Lawrence
Rochelle Lawrence is the Supervisor of Operations Systems Training at AgFirst Farm Credit Bank. Rochelle graduated from Clemson University with a BS in Business Management. She came to the Bank in 2017 after spending numerous years in the retail and commercial banking world. Rochelle has formerly worked as Imaging Supervisor, Bank Officer, Instructor, and Loan Operations Trainer. She currently participates in delivering training for the Operations Systems Academy curriculum via classroom, webinars and Career Café modules.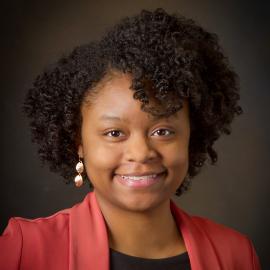 Jessica McCrea
Jessica McCrea is a Senior Instructional Designer at AgFirst Credit Bank. Jessica graduated from the University Of Georgia with a MEd in Learning, Design and Technology. She came to the Bank in 2017 after spending a few years teaching Elementary Education. She is currently responsible for developing and designing learning experiences including online courses, videos and other training materials. In addition, she assists with the administration of Farm Credit University's programs and courses.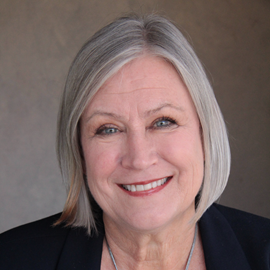 Karen Weinkle
Karen Weinkle is the Supervisor of Training and Instructional Design at AgFirst Farm Credit Bank. She came to the Bank in 2009 after spending six years at an association in the AgriBank District. Karen formerly worked as a software applications trainer and a contract corporate trainer for Brown Foreman Corporation, Brown and Williamson, and the KY Department of Education.
She currently oversees Leadership Academy programs in addition to the development and maintenance of OnDemand content. Karen is actively involved in the ongoing deployment of Farm Credit University curricula to participants within and outside of the AgFirst District.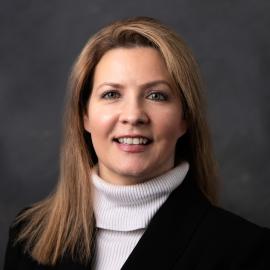 Cindy Wentz
Cindy Wentz is a Senior Trainer at Ag First Farm Credit Bank. She is a talent, training and organizational development professional with experience coordinating projects and programs to help companies and organizations reach their strategic goals and overcome challenges. Her knowledge includes leadership and professional development, onboarding, on-the-job training (OJT), software and system launches and performance and change management. Her skills include instructor-led and virtual instructor-led training; learning program and content analysis, design, delivery, implementation and evaluation; and learning management system (LMS) configuration and administration.  
She has an undergraduate degree in Psychology from the University of South Carolina and a master's degree in Organizational Change and Leadership from Columbia College. Additionally, she's earned several of the leading talent development certifications including those from DDI, ATD and Langevin Learning Services.